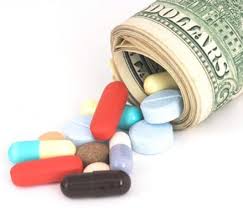 Health insurance premiums will go up – again – on April 1st, between five and six percent according to estimates. OUCH! That's a big hit to budgets and inevitably leads many people to ask: what am I paying for, have I got the right cover, and can I find a cheaper or better policy?
All perfectly sensible questions but trying to find answers yourself is like trying to solve a Rubik's Cube – it's complex and most of us give up before we find the solution. So what to do?
Total Wealth Management are delighted to say we can help our clients review their health insurance to make sure you have the right policy at the right price for your needs.
We've established a referral arrangement with ItsMy Health*, a company that specialises in reviewing and comparing health insurance polices. There's no cost and no obligation and it will help you answer the questions that probably nag you every time you make a claim.
To review your health insurance and go into a draw for a BOSE Speaker# – simply click here, provide a few details and a representative from ItsMy Health will call you on our behalf. Easy as that!
If there's a better policy or a cheaper policy that meets your needs, they'll recommend it to you and handle the paperwork if you decide to swap. If you've already got the best policy at the best price, they'll tell you. You can't ask more than that.
There's a good chance it'll ease the squeeze on your budget and get you a better health insurance policy to boot.
For more information call our office NOW on 32811226!
https://totalwealth.com.au/wp-content/uploads/2016/03/insu.jpg
208
243
Chris
https://totalwealth.com.au/wp-content/uploads/2017/06/logo-300x78-c.png
Chris
2016-03-07 09:26:31
2017-04-27 12:32:06
Health Insurance in a Word: OUCH!