Dear Sir/Madam,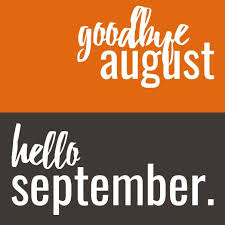 Once again, not a lot to report from our office since our last newsletter. Life is flying by too quickly!
We have another travel story for you this month. Our clients, K & J enjoyed a trip down south a few months ago with their caravan and these were the highlights:
Lightning Ridge free thermal pool to relax the weary body. Black opals, arts and crafts and the Glengarry Hilton Pub.
Bathurst – we did a lap of the mountain in 8min 5 sec pulling a caravan.
Kangaroo Valley – free camp, wombats, an amazing place.
Wollongong Sea Cliff Bridge, a great walk.
And camping by the beautiful Hawksbury River.
Just a few places we visited in this beautiful land that we live.
Rod's comment:
Since the end of July, we have seen the Australian sharemarket drop 5+% and many overseas markets have dropped up to 10%. There seems to be a certain amount of concern by the general public that we are heading towards another global financial crisis type event fuelled by the Trump/China trade war. Although I cannot guarantee we won't see a significant drop in markets, I will be surprised if we see the 35+% drop we experienced in 2007/2008. Fundamentally many of the worlds largest economies including Australia are travelling okay with very few of the indicators of a looming financial crisis that were evident at the end of 2007. That's not to say that we won't have a lot of volatility until the trade issue and other matters are resolved (if they ever are).
If anyone has any individual concerns or questions, please contact the office to have a chat with Rod.
Until next month,
Emma