Dear Emma ,
June is here!!
Hi there!!
Over the last couple of years quite a lot of you have told us about your children, family or friends who are experiencing financial stress caused by too much debt, wrong debt or just daily budgeting issues. Well, we were listening and decided to do something about it.
(Drum roll)……….After much hard work (not by me), I'm pleased to announce that Monica is ready to launch her Budget Fit Workshop. We believe that after taking part in the workshop, participants will be financially fitter, making them better equipped to deal with financial issues we encounter on a daily basis….And its free!!
So if you know anyone who may benefit from this workshop then flick them this email or provide us with their email address and we will send them the invitation directly.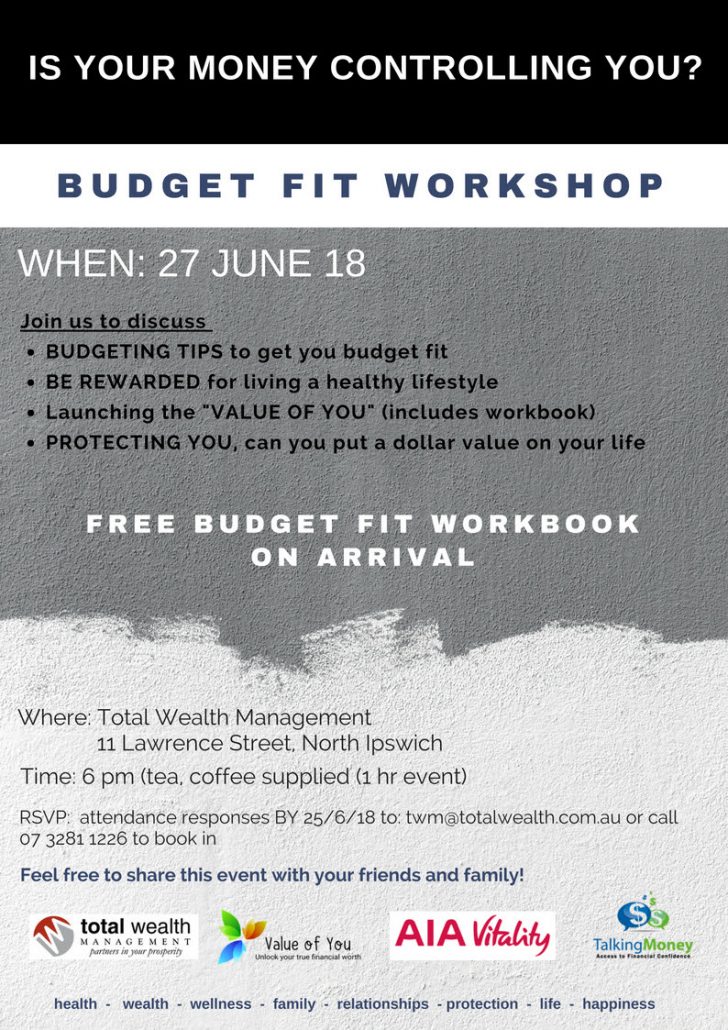 Click this link to register your spot at the workshop.
Until next month…
Rod (acting Editor)