Here are four great reasons to buy a car now. Can finance and affordability has never been better, so now is a great time to be buying a new car… take a look at the facts below.
The Facts
Due to a Interest rates being at historic low levels New-car affordability hits a 38-year high and prices hit 20-year lows.
New-car affordability is extraordinary and car companies are adding more and more equipment even as prices get lower
The year 2015 recorded the highest ever sales for new cars and SVU's represented 35% of last year's new car sales.
There is an instant tax deduction for small business for  assets costing up to $20,000.
Your Plan
Call us for a pre-approval on how much you can borrow.
Visit your local dealer to check out what is available. With this fantastic opportunity presenting itself, now is the time to upgrade your 'old' car for a new model.
Compare quotes. To keep your Dealers quote honest against your brokers quote, make sure you are comparing 'apples with apples'. Small variations on any of the following items may make a big difference to the monthly repayments; Deposit, term, rate, trade in value and balloon payment amount.
Settlement. Once you have selected a car please allow 3 to 5 days to establish and verify your current circumstances, submit an application and organise the final settlement..
Dealer Alerts
0% Finance offers or Subvention agreements can be a hook to entice you into the showroom before being offered a different car, a different term or a variation on the   finance package.
Buy back guarantees often come with limitations that diminish the original advantages. Limitations such as kilometres travelled, wear & tear restrictions (a car has 13 panels and there can be no more then one 2.5cm scratch per panel) and conditions on where you can have the car serviced.
 'Hold their value' claims can quickly be dispelled by looking at the official 'Glasses Guide' for motor vehicle values after 5 years of age. Call us for valuation enquiries.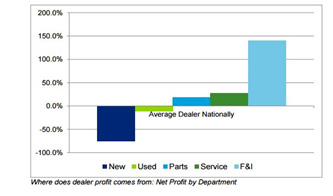 The 2014 Deloitte report into Car dealers outlined that average dealer makes 140% of their net profit from finance.
Balloon Payments Dealers are able to offer you a 50% balloon payment at the end of your loan term; this may keep your repayments down however, it would not be smart to have a 5 year old vehicle with a debt greater then its value as your final payment. Finance brokers can only offer a maximum 30% end of term balloon payment.
Some dealers may recommend to refinance an end of term   balloon even though this would not be in your best interests, if you can afford it, don't have a balloon at all.
Buy Smart
Don't talk interest rates, talk monthly repayments
Make sure any written quote you are given is correct at the first meeting. Monthly repayments may get requoted on the day you pick up your car and it is likely the repayments will increase due to 'typo's' and 'misunderstandings'. Don't allow your common sense to get 'hijacked' by the emotional excitement of driving away in your new car.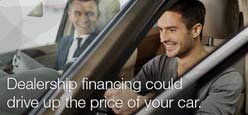 Dealers currently have 'Point of Sale' exemption from having to comply with the National Consumer Credit Protection ACT. This means that they are not legally required to disclose all fees and charges to you.
'Third line forcing' is a legal term and occurs if you are offered a deal on price as long as you use certain finance. This offer will never be put on paper and is often introduced by a third party.
Lending companies don't work on weekends; some dealer     approved loans are estimates only until Monday and designed to take your finance enquiry business out of the market and possibly cause you not to compare the finance offer on the table.


Broker Tips

Finance Brokers can have access to a large variety of lenders who have appetites for different customer profiles; including those who have some history of credit impairment.
The sharpest interest rates often depend on correct alignment of the customer and the lender. Often dealer finance is only through 1 or 2 companies.
Finance Brokers are bound by the National Consumer Credit Protection ACT. We are required to disclose all fees and  charges to you.
TWM Finance has a Vehicle Select service available. This service will help you save time and money when buying a new car. You are able to access competitive pricing on all makes and models through a comprehensive dealer network. Tell us the details of the car you're after and your price range – then let vehicle Select do the rest.
Finance Brokers are required to have specialised training, to be a member of an association such as the FBAA, we are   required to attend regular professional development days to keep abreast of industry changes and be a member of a     recognised dispute resolution service.
https://totalwealth.com.au/wp-content/uploads/2016/07/handing-key-to-woman-by-new-car.jpg
632
948
Julius Tan
https://totalwealth.com.au/wp-content/uploads/2017/06/logo-300x78-c.png
Julius Tan
2016-07-12 09:33:21
2016-07-12 09:34:07
4 Great Reasons to Buy a Car NOW